Browse and select from over 19,000 oils contained in the Regional Databases and Custom Datasets. Build a separate shopping cart for Databases or Datasets (shopping carts cannot be combined).
Regional Databases
Data may be purchased here for a particular region for any year beginning with 2005. For the current year, oils collected and tested to date will appear when browsing the database by region. Data from oil collections prior to 2005 is available upon request. Data is organized into the following regional databases: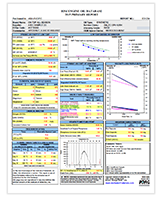 In addition to the test data, access to the data Analysis Tools and an Engine Oil Data Report are also provided for each oil in a Regional Database.
Custom Datasets
Using the data selection tool, filter the database using the criteria shown below to quickly find oils:
Brand Name
Supplier
SAE Grade
Service Class
Country
Region
When selections are made, purchase all or only specific test results for each oil. If all tests are purchased, an Engine Oil Data Report is also included. Data Analysis Tools and a preview of the demographic and oil bottle data is available with any purchase.
Tests Available for Purchase
Results on each test shown below are available for all oils in the database. Regional databases include all test results. Custom datasets may be purchased with all or select results. (Note: not all tests are available in historical data)
For a more detailed description of each test see the IOM Test Matrix .
Viscosity
CCS and CCS Scan
Fuel Efficiency Index (Viscosity Dependent)
Scanning Brookfield with Gel Index and Gel Index Temperature
High Temp High Shear (fresh and degraded) at 100°C and 150°C
High Temp Low Shear (fresh and degraded) at 100°C and 150°C
Kinematic (fresh and degraded)
MRV / TP-1
Viscosity Index
Viscosity Loss Profile
Oxidation
Foaming / Emulsion / Volatility
E85 Emulsion
Foaming Characteristics
Noack Volatility
Phosphorus Emission Index
Simulated Distillation by GC
Sulfur Emission Index
Chemical Analysis / Physical Properties
Base Number (TBN)
Elemental Analysis by ICP
Nitrogen
Sulfated Ash (Calculated)
Sulfur